Category 2 
– Only YES to BOSS –
This category of people say only "YES" to Management and think saying " No" to them will retaliate them anytime. They don't say NO or they don't want to say "NO" or they don't know to say "NO" . We all know when Boss says something and practically it will not work , but these people very confidently , even over confidently say that it can be achieved, but the beauty was, they are not the ones going to execute the proposal given by BOSS, because their goal is to grab the attention of boss, nothing more than that 🙂 . These people are more dangerous to the team as the secrets will be amplified to higher authority through them very easily as their ultimate aim is, their growth.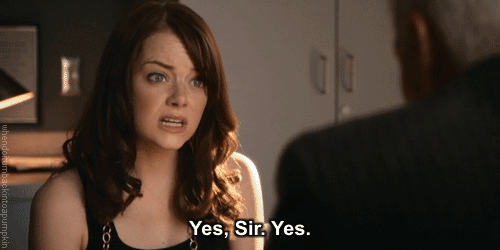 Sub-Category – 
There is also sub-category here , lol :), They are the ones, they speak only with Power and Authority, feel themselves bad about interacting with the entire team, it doesn't mean, they are ultimately talented or skilled, they just don't want to show their true color as they are really NOT SKILLED, that is the truth and they will be very cautiously hide this truth in some way , the pity thing was , the Truth will come out one day. 🙂 
Pinpoints –
More Selfishness, Hide and Seek, No Interaction with the Entire Team, Possibility of Rumour Spreads, Gossips, Lies, Grouping may be possible here. The best thing about these kind of people is that, they socialize very nicely even the person is with Authority, they don't care. Management appreciate this kind of Socialism at times to get their work done.But Knowledge related to their relevant field will always be lagging here. Their knowledge is to say "Yes" and they do it by any means and they call it "DIPLOMATIC"
Results –
Their promotion and hike will have no Impact , they step up the ladder very fast in one organization or even when they switch company, it will not be big hurdle for them to step up. All the decision making will be done with One cheers – Simple
Reality –
Organization will say, they don't want to recruit people like this, but reality is they recruit people and they don't ask questions to these kind of people . Their growth can be like a speed of light , but without much talent in the related field and much help from others for them, they survival in the long run is questionable, because DEPENDENCY is a factor which works like a Charm for them and it is not they believe THEMSELVES. When the Dependency Factor getting damaged and an honest Manager questions them, they tends to struggle and look for other Opportunities.
Please feel free to share your Views / like & leave your comments on this blog in the comments section
©mytravelcsp . All rights reserved.